Surgical Fire Malpractice
Tampa Medical Malpractice Attorneys
When you go in for surgery, the last thing you would expect is to get burned. Surgical fire malpractice cases are some of the most preventable types of negligence. Contact our experienced Tampa Medical Malpractice Attorneys in Florida if you were a victim of a surgical fire.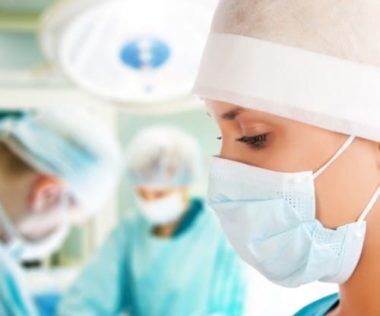 If you or a loved one has been the victim of surgical fire malpractice in the operating room or suite in an outpatient surgical center, know your rights in Florida. Surgical fire malpractice cases are preventable. The surgical team is made up of nurses, technicians, the surgeon, anesthesiologists and nurse anesthetists. These team members are required to know the elements that make up the Fire Triad.
Download Our Free Medical Malpractice Guide
The Fire Triad is composed of:
Oxidizers (oxygen or nitrous oxide)
Igniters (electrocautery, bovie or other heat generated instrument)
Fuel (alcohol preparations, drapes, etc.)
The Anesthesiology provider is responsible for the Oxidizer element. The surgeon is responsible for the Igniter element, and the nurses are responsible for the fuel elements and for facilitating communication amongst the team members. There is an increased risk of fire for any procedure performed to the head, neck and chest.
Each surgical center and hospital must have policies and procedures designed to eliminate the combination of elements that allow a fire to combust in the operating room. The policies and procedures of the facility should address a Time Out Procedure. Before any surgical procedure, the surgical team must pause for a Fire Prevention Time Out. This Time Out is required for the surgical team members to communicate regarding the elements of the Fire Triad. A plan should be documented in the patient chart after the time out to address any fire hazard, and to eliminate the hazard for the safety of the patient.
Surgical Fires can result in catastrophic lung, mouth, throat, skin, eye and other injury. If you are aware of a surgical fire, or know someone who has been injured in a surgical fire, call our Tampa Medical Malpractice Lawyers at Morgenstern & Herd in Florida for a consultation to discuss your rights.
Frequently Asked Questions About Surgical Fire Malpractice
What are Surgical Fires?
There are on-patient surgical fires and inpatient surgical fires. The difference between the two is whether or not the fire occurred inside the body or outside the body. The only fires that should occur, under standard patient care, happen inside the body, such as reacting to bowel gas.
What is a Fire Triage?
For a fire to occur, three components must be present in the Operating Room: An oxidizer, an ignition source and a fuel.

Oxidizers can include oxygen and nitrous oxide,
Ignition sources include lasers, electrosurgery units and drills.
Fuels include sponges, tracheal tubes and drapes.
Who is Responsible for Safety in the Operating Room?
The three responsible entities for your safety in the Operating Room include anesthesiologists, surgeons, and nurses. This group should operate together to ensure that your operating suite is safe. The group will hold a surgical time out to make sure the elements are not hazardous.
How Common are Surgical Fires?
According to the FDA, an estimated 550 to 650 surgical fires occur in the United States per year, some causing serious injury, disfigurement, and even death.
My Doctor Apologize for the Error, What Should I Do?
If a physician tells you that something was their fault you should immediate ask for a copy of your medical records and take them to a medical malpractice attorney.
What Should I Look For in a Medical Malpractice Attorney?
Experience matters most. You aren't just looking for an attorney with plenty of court time and peer recommendations, either, though these things are important. Generally, an attorney with some medical background will be more successful in Florida medical malpractice cases. All this information is available online, but you shouldn't stop there. Remember that you may spend years working with this person. You should meet face-to-face before deciding. You need someone you can trust, someone you're comfortable talking to, someone who won't bully you into a course of action you don't want to take, and, ideally, someone you like.
How Can I File a Medical Malpractice Claim in Florida?
In the State of Florida, you can't jump right away into filing a medical malpractice suit. You have to go through a pre-suit process, during which time your attorney will gather all relevant medical records and send these to an expert for independent review. This expert will provide an affidavit, which your attorney will send via certified mail to the medical provider. That medical provider will have 90 days to consult with an attorney and malpractice carrier, and at the end of that period must either admit or deny the claim. If the medical provider denies your claim, your attorney will file a lawsuit.
How Long Will a Medical Malpractice Case Last?
In Florida, the pre-suit process adds a 90-day waiting period before a case can even go to trial. Medical malpractice is one of the more frequently litigated areas of law, which means the courts are backed up. One case could take two to three years if mistakes or acts of negligence are well-documented or obvious, or to five to six years in cases that require deposition of experts from around the country, and conflicting evidence or testimony.
How Can a Medical Malpractice Case be Won?
To win your case, you need to do more than document substandard care. Substandard care per se does not cause damages. You need to prove causation – in other words, that the documented substandard care directly caused physical and/or emotional damages. In general, you also have to demonstrate catastrophic, long term, or permanent damages. If you recover before too far into your suit – and suits will, again, last years – you may only get enough in recoverable damages to pay your attorney and the expert witnesses you hired.
Contact our experienced Tampa Medical Malpractice Attorneys to fight for your rights if you were a victim of a surgical fire in Florida.
Download Our Free Medical Malpractice Guide
Attorney Betsey Herd is a partner with Morgenstern & Herd, PLLC and has achieved the highest rating of 10 on Avvo.