Necrotizing Enterocolitis
Tampa Medical Malpractice Lawyers
If your loved one has been diagnosed with necrotizing enterocolitis while in the hospital, you are probably scared and looking for answers. Our Tampa Medical Malpractice Lawyers have helped parents of babies that have developed NEC recover compensation. Contact us today for a free consultation.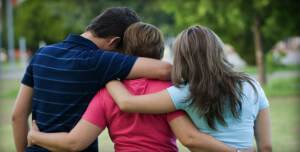 If your family is grieving because of an injury to mother or child during pregnancy or birth, you deserve to find out what happened. It is our goal as Tampa Medical Malpractice lawyers to help you uncover the truth.
Download Our Free Medical Malpractice Guide
The Tampa Medical Malpractice Attorneys at Morgenstern & Herd, PLLC serve as tenacious advocates, fighting for your right to just compensation. Every birth injury case is unique, and we will help you understand your legal position.
What is Necrotizing Enterocolitis?
Necrotizing enterocolitis (NEC) is a gastrointestinal disease, mostly affecting premature infants where infection and inflammation cause destruction of the bowel or part of the bowel. This disease is the most common and serious gastrointestinal disorder among premature infants. It usually occurs during the first two weeks of life, after feeding has begun. Infants with this disease are more prone to infection and have some difficulty with blood and oxygen circulation and digestion.
The symptoms of NEC may include:
Poor tolerance to feedings
Bloating and tenderness
Bile-colored vomit
Bloody stool

Redness of the abdomen
Increase in stool
Lack of stool
Frequently Asked Questions About Medical Malpractice
What is a Birth Injury?
A birth injury may occur when a physician or hospital nurse provides substandard care during the pregnancy or the birthing process. Devastating effects like paralysis, brain damage, and even death may happen to the mother and/or child. A birth injury may also be the result of the failure of the physician or hospital nurse to maintain cleanliness, communicate a patient's condition to physicians, monitor and assess conditions, and intervene in a timely fashion. In most malpractice cases you have two years from the time you knew or ought to have known that the instance of malpractice occurred to file a claim. With a young child that statutory period is extended to the eighth birthday, as children may not be able to understand or express that there is something wrong with them.
What Should I Know About Medical Malpractice Cases?
It is important to communicate with your medical providers about a suspected medical malpractice case. The more you are aware, the better aware you are for your loved ones in order for them to receive better medical care and attention. When appropriate care is not rendered, you should speak with an attorney to determine that you are receiving proper care.
What is Failure to Diagnose?
When you are injured or sick, you will show physical signs and complain of symptoms. Your medical professional is obligated to recognize those signs and symptoms. If your conditions grow worse due to the failure to diagnose by your doctor, it can become actionable.
My Loved One Died Because of a Doctor's Negligence, What Should I Know About Wrongful Death?
If you suspect that someone you love died because of medical malpractice, you need to arrange for an autopsy immediately. If you intend to file a claim, it will be your responsibility to prove the cause of death, and to prove that this resulted from a medical provider's negligence. If you do have a claim, you will have to create an estate for the decedent. Often the estate lawyer will wait for the conclusion of the malpractice suit to collect his or her fees. However, if the decedent has not left behind a spouse or a child under the age of 25, there are no recoverable damages.
Will a Doctor Lose Their License if Found Negligent?
Florida Law states that a medical provider can lose their license after three strikes. Your physician will be reported to the Department of Health at the time of your complaint. This individual will be noted for documentation error, and will unlikely lost their license for one error.
If you or a loved one has been injured through negligence by a healthcare provider, contact Medical Malpractice Lawyers Morgenstern & Herd, PLLC in Florida today to arrange a free initial consultation and preliminary case review. Our lawyers handle all personal injury and wrongful death cases on a contingent fee basis.
Download Our Free Medical Malpractice Guide
Attorney Betsey Herd is a partner with Morgenstern & Herd, PLLC and has achieved the highest rating of 10 on Avvo.