Hit and Run Pedestrian Accident
If you were involved in a hit and run pedestrian accident, we can help you recover compensation for your injuries. Contact us today for a free consultation.
Question:
What should I do if I was involved in a hit and run pedestrian accident?
Answer:
I've been contacted a couple of times by someone who called in and said they were injured during a hit-and-run, so that there is no evidence of who that driver was. They wanted to know if they had a claim. You may still have a claim in that case because if you have coverage and you can show that the hit-and-run driver caused the collision and it was not your fault, you may have a claim against your own insurance company.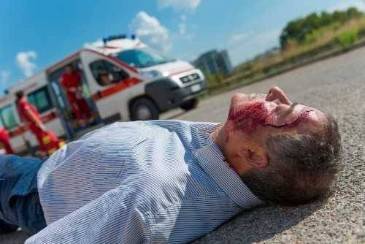 Obviously if we don't know who the at-fault driver is, we can't contact their insurance company and get that information. You need to contact an experienced injury lawyer because very often there are exclusions and clauses for uninsured or underinsured motorist coverage that will provide compensation to you when you get hit-and-run by a driver. Sometimes you need to have an eyewitness who is not related to you; I have seen that in insurance policies. There are ways to deal with that, but you need to contact an experienced lawyer so that they can guide you through that process.
---
Were you or a loved one seriously injured while walking and have questions about a hit and run pedestrian accident? Contact a Tampa pedestrian accident lawyer at Morgenstern and Herd today for a free confidential consultation and case evaluation. Let our experience work for you.
Read Betsey Herd's reviews on Avvo