Choosing a Bus Accident Attorney
Are you choosing a bus accident attorney in Tampa Bay? Learn what you should look for in an attorney in this educational video. Then, give us a call.
Question:
How do I select the best bus accident attorney in Tampa Bay?
Answer: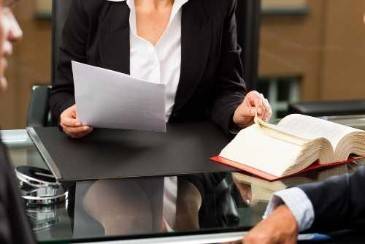 We handle a number of different kinds of accident cases at Morgenstern & Herd. One that's unique is a bus accident case. If you're on a bus in the Tampa Bay area, for example, in Hillsborough County, they call it HART, and most of you are probably familiar with that, the Hillsborough Area Rapid Transport Company. That's a governmental entity, so there are special nuances that apply to the law in that case. Your attorney's fees are lower, but you also have a cap on your recoverable damages. In order to select the best attorney to handle your bus accident case if you are riding on a bus and that bus is involved in an accident is to contact an attorney like our attorneys here at Morgenstern & Herd who have handled numerous bus accident cases. Do your research. Look online on the websites, but don't just trust the lawyers' websites. Look them up in the Florida Bar. Make sure they have good ratings and ask. You are permitted under the bar rules and when you get a client statement of rights, that statement of rights that the bar requires us to give you in personal injury and bus accident cases tells you that you have the right to ask whatever you want to know about the qualifications of the attorney you're hiring. Do it, and if you're not satisfied, seek an attorney who has the qualifications that you feel your case deserves.
---
Were you or a loved one badly injured in a crash with or on public transportation and have questions about choosing a bus accident attorney? Contact experienced Tampa Bay Bus Accident Attorneys at Morgenstern & Herd today for a free legal consultation and case evaluation. Like Us on Facebook