Bicycle Accident Settlement Timeline
If you're injured while riding your bike you might want to know how long the case will take. Watch this video to learn about the bicycle accident settlement timeline.
Question:
How long will it take to settle my bicycle accident case?
Answer:
Often, people want to know, "How long is this going to take?" There's no easy answer because all of the time limits depend on your particular case. You want to make sure that your case is handled by somebody who's going to treat you as an individual and not just a number.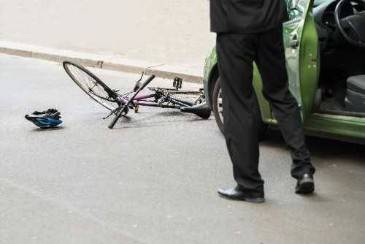 You want a lawyer that's going to handle your case and not let a case manager or paralegal handle your case. It depends on how long your case lasts, depends on how obvious liability is, how strong it is, the extent of your injuries, and how long it takes for us to know and your medical providers to know how extensive your injuries are. The important thing here is for you to get with a firm, do your research, and find a firm that handles motorcycle and bicycle cases.
---
Were you or a loved one seriously injured while out on a ride and have questions about your bicycle accident settlement timeline? Contact a Tampa bicycle accident lawyer at Morgenstern and Herd today for a free confidential consultation and case evaluation. Let our experience work for you.
Subscribe to Our YouTube Channel