After A Truck Accident
Were you seriously injured in a truck accident? Learn what steps you need to take after a truck accident to ensure your rights are protected, and you can maximize your recovery.
Question:
What should I do after a truck accident?
Answer:
There are a lot of steps in a commercial injury claim. Let me give you an example. Last week we got a call from somebody who was injured in a regular vehicle but struck by a commercial vehicle.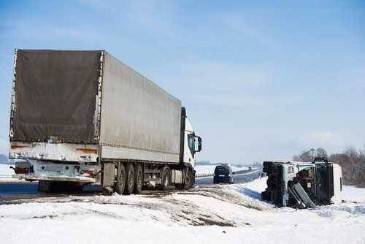 The important thing, first, is to make sure that you get your injuries taken care of, and this person had gone for initial medical treatment, but the emergency room is only going to treat those obvious emergency conditions. You need to be evaluated fully by someone who will make sure that they attend to all of your potential injuries. You should contact an injury attorney so that attorney can guide you to the right kind of medical providers, and the right information is given to your insurance company, and notification of the commercial carrier as well.
---
Were you or a loved one seriously injured after a truck accident? Contact a
Tampa truck accident lawyer
at Morgenstern and Herd today for a free confidential consultation and case evaluation. Let our experience work for you. Like Us on
Facebook
Out of Town Legal Resources Someone called our office last week looking for a truck accident lawyer in New York. We don't practice in New York, but we found this personal injury firm in Buffalo, NY that did a great job with their online guides and videos. If you or someone you know is ever in need of a truck accident lawyer in New York, take a look at their online
truck accident resource page
.